Food is what everyone lives for! The first thing you remember or know about a place is usually that one dish which is specific only to that place- like appam-stew in Kerala, akki roti in Karnataka or paella in Spain. There's the absolute excitement one feels to go to a new place and try out new food that is different from the common dishes you eat on a daily basis, just like trying out new orders at a restaurant!
Here's your chance to be prepared on what mouthwatering traditional dishes to expect in Himachal Pradesh! The snowy, hilly abodes of Himachal offer various vegetarian and non-vegetarian dishes that will leave you craving more. There is always more to a place than just it's history and architecture, food is another major "do not miss" aspect!
1.Dham:
Dham is a dish made up of numerous dishes! Almost like a thaali, Dham consists of dal, rice, curd, jaggery and a complete combination of healthy, nutritious and delicious food. Dham is a common item during food festivals, religious festivals and even special occasions like weddings! The unique aspect of Dham is that most of the dishes, like the dal, are cooked in ghee and moreover, they are made by special chefs known as 'botis'. This is definitely one dish that will make you remember 'dal-chawal' but with a twist and it is usually found in Manali or Chamba.
2.Bhey or Lotus Stem Curry: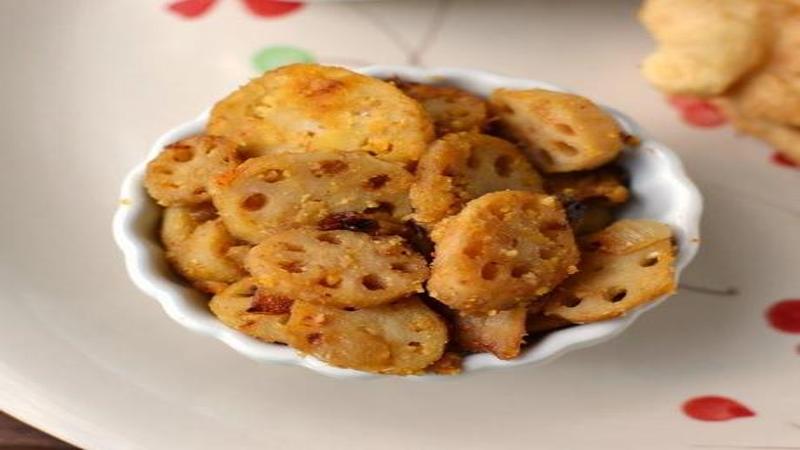 This is a famous, common dish amongst Himachali households and is something that shouldn't be missed! Thin sliced lotus stems are cut and cooked with ginger-garlic, onion and gram flour! It is accompanied with rice or roti and is a rare dish when compared to the other states of India. It isn't restricted to a certain area, in fact, it's the most common dish all over Himachal Pradesh.
3.Aktori: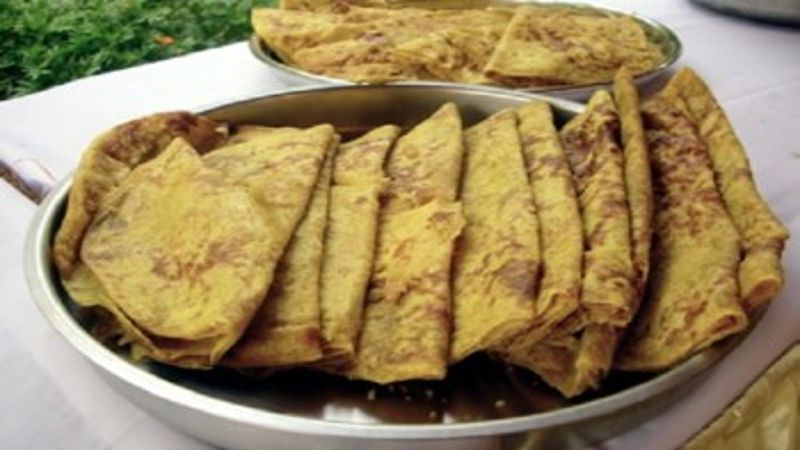 Aktori is common during festivals, in the Lahaul-Spiti regions. It is a type of pancake or cake made of buckwheat leaves and cooked in wheat flour! Most of the time is eaten along with ghee or honey. The best time to try out the Akroti would be during the festival season, when it is consumed by almost everyone in Himachal!
4.Luchipoti: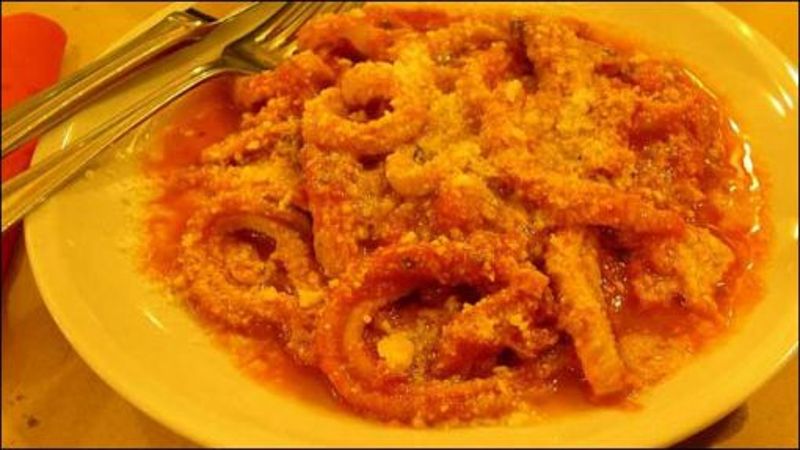 If you are a non-vegetarian, then this is you go to dish! Luchipoti is a traditional dish mad of lamb intestines. It's is a spice fest where asafetida, cumin, cloves are made into a paste, which is marinated into the lamb intestine and then roasted. If you want to try the local delicacy, then this is your answer. It is usually accompanied with mutton soup.
5. Sidu: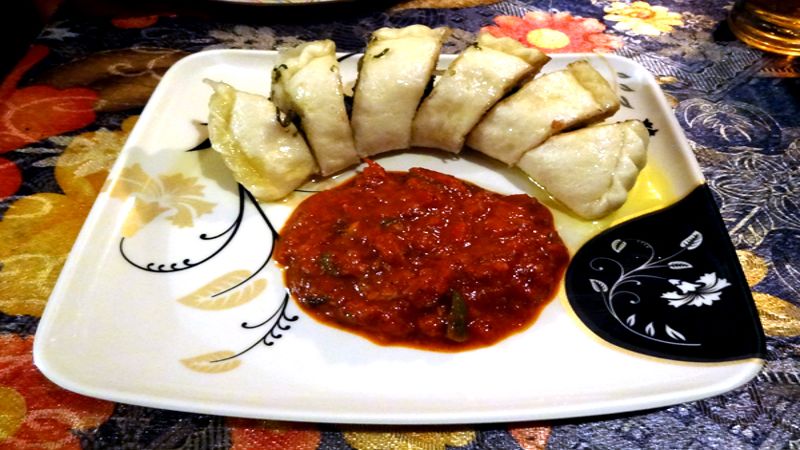 Sidu is a local side-dish usually found in the Kullu region. Sidus is a kind of stuffed bread made of wheat flour which is molded into a dough and then stuffed with fat and then steamed. The dish has quite a lengthy preparation, but is very popular amongst tourists and hence is found in local restaurants, hotels and dhabas.
6.Babru: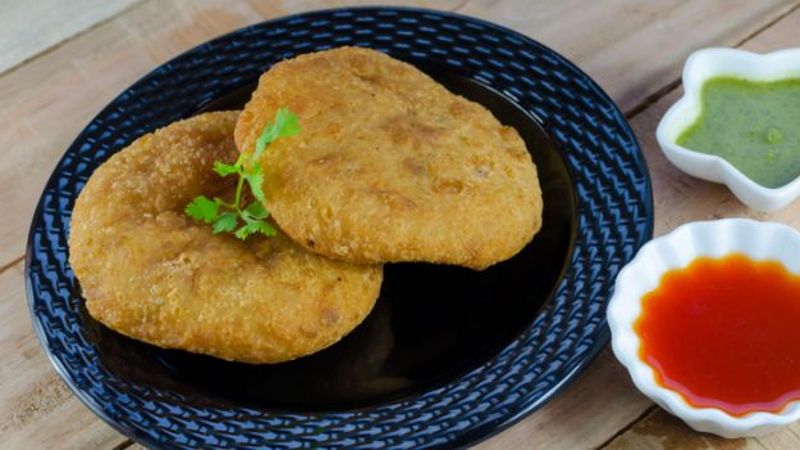 Babru is similar to the popular 'kachoris' of North India, except this is unique in its own way as it is made and stuffed with black gram. It is a type of flat bread where black gram paste is added to kneaded dough. It is also similar to 'pooris' and hence is usually paired with 'channa' or chickpeas curry. Otherwise it is also eaten with tamarind chutney as a snack. The Babru is very common in Shimla.
The idea of these delicacies is enough to get your stomach grumbling and mouth watering, so the satisfaction of actually indulging these dishes would leave you thirsting for so much more. These dishes are unique certain regions in Himachal Pradesh and it would be a mistake to miss out on what the local, traditional cuisine has to offer, because you may not get it anywhere else. It doesn't matter if you're a foodie or not, because trying out these delicacies is how you comprehend that Himachal Pradesh isn't just about adventure or snow or temples. So it's best to always have extra space in your stomach, to relish in the endless, various local cuisine of Himachal Pradesh.
Get Custom-Made Honeymoon Quotes from Local Agents