When you plan a vacation on the isolation of an island, surrounded by water on all sides, there's an excitement that surfaces in you! Another idea that pops into your head is the many, many activities the sea offers! The best part is, all these activities don't require you to get drenched, but they are a perfect mixture of fun and thrill and it is one way to discover the deep, unknown immensity of the oceans! Some of these activities are exactly what you need to indulge in when you head to Andaman and Nicobar Islands, because beauty and adventure go hand in hand!
Our top 5 places in Andamans
1. Snorkeling: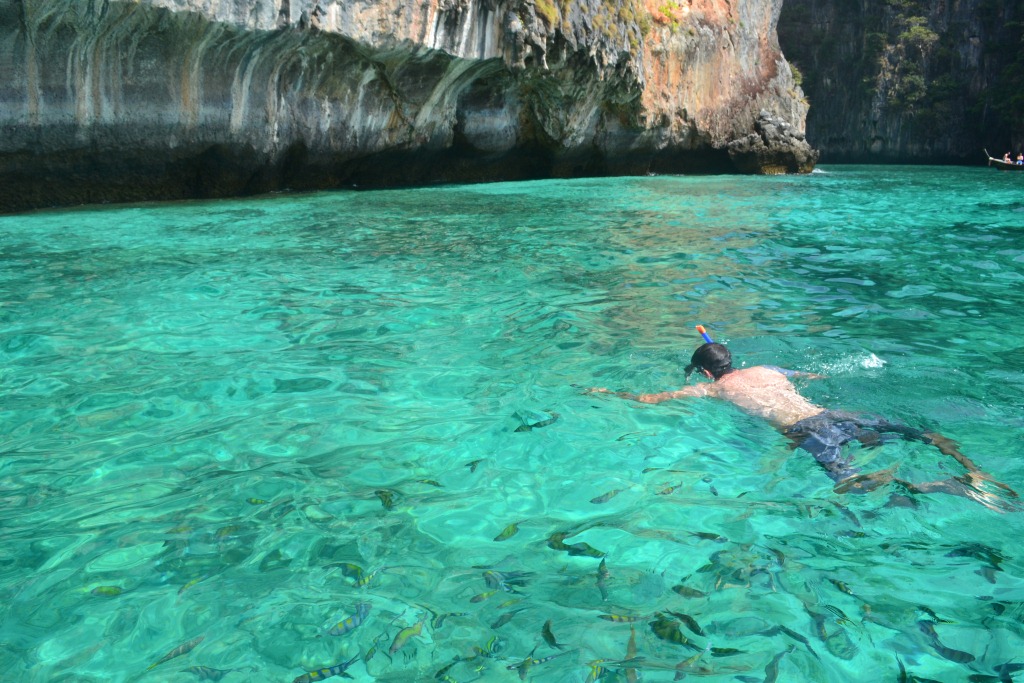 Snorkeling is a sort of beginner version of scuba diving, where you get to go in the water without the diving part! It mainly involves floating on the surface of the water with swimming goggles that give you a look into the glistening turquoise waters. Skimming the surface, you get a bird's eye view of the entire ocean- the fish, the corals, anemones, stingrays- it is almost like another world! Snorkeling is a common activity and can be done in Havelock Island or North Bay Island.
2. Banana Boat Rides: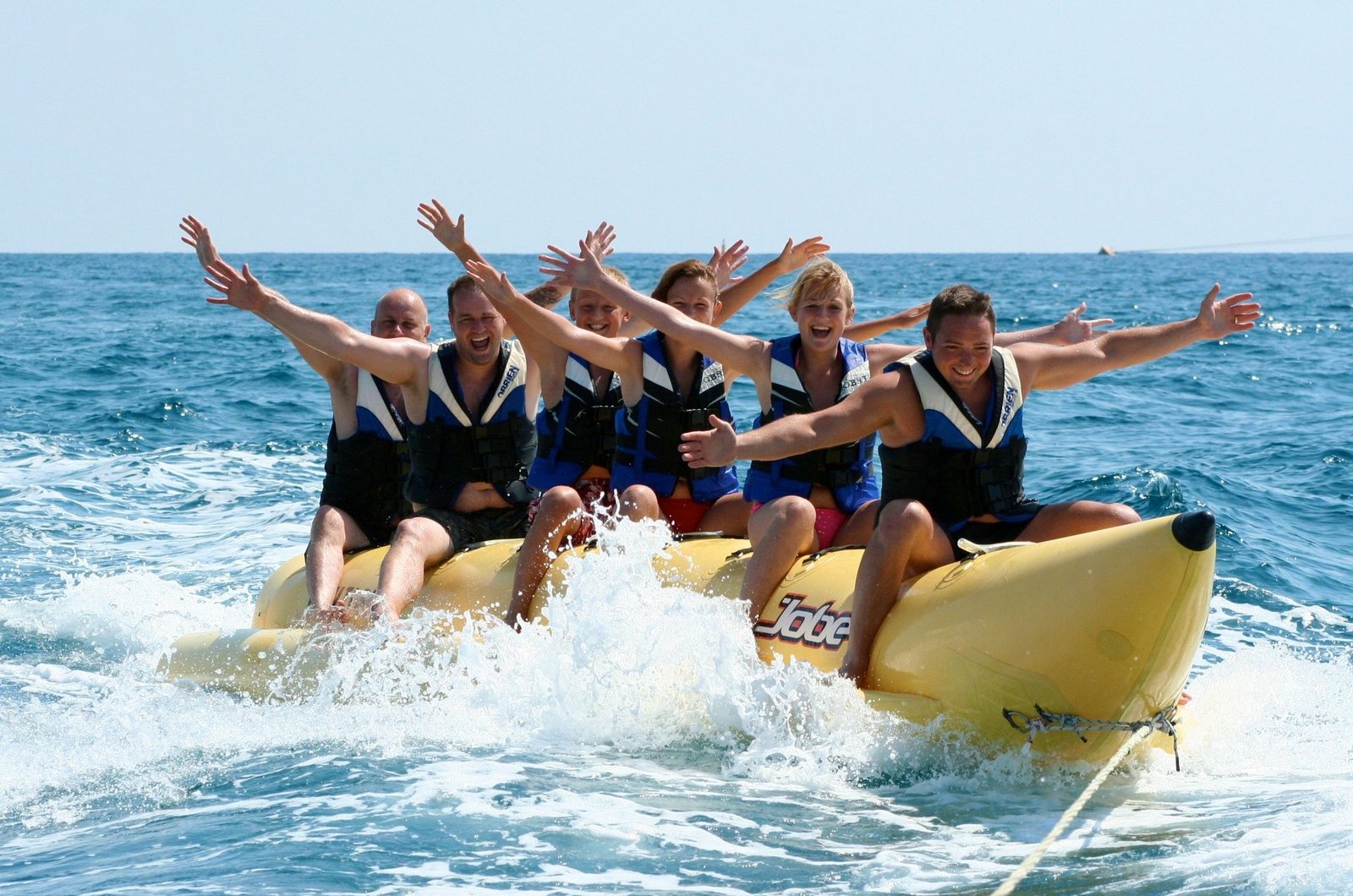 Banana boat rides are a superfast, thrill inducing activity which is a definitely a ball! It involves a banana shaped boat or float, which is tied to a speedboat and dragged at super speed along the waves! It's kind of like bull riding on the water, but not that rough and you are extremely safe as life jackets are given and there is always an instructor present on the ride! Around sic people go at a time and it is extremely exciting and you are literally holding on to your life! Havelock Island is the place where you can experience banana boat rides.
3. Parasailing: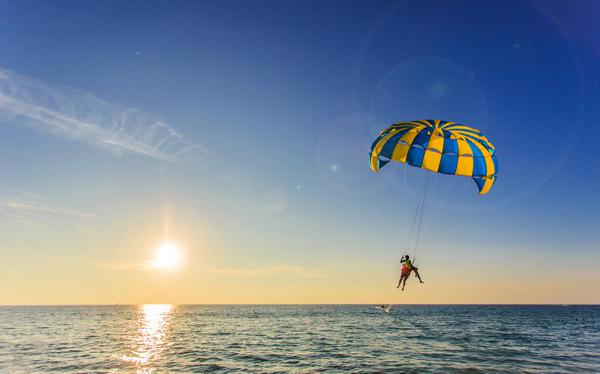 Parasailing is the most scenic experience when it comes to water sports! The parachute is tied to a motor boat and tagged along on a speedy ride through the ocean! Similar to kite flying, except you are the kite in this scenario! While being pulled by the motor boat, you get to witness the beach, the sky the ocean, everything at one go, with the wind in your hair! A lot of times, while parasailing, you are also allowed to take dip in the refreshing, cool ocean (especially while landing). You can enthrall in parasailing at Havelock or Port Blair.
4. Sea Walking: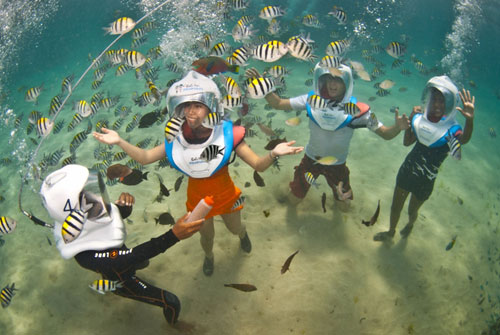 Sea Walking is such a serene, peaceful activity, where you get to experience marine life first hand by walking on the sea bed. With simple equipment and no experience needed, seas walking leaves you strolling along the sandy sea bed in a clear helmet. Running into and being surrounded by fish, sting rays, anemones, sea cucumbers are all a high possibility. It is like a parallel universe, where you walk on the sea floor instead of on the land. Try out one of the most popular water activities at the Elephant Beach in Havelock.
5. Scuba Diving: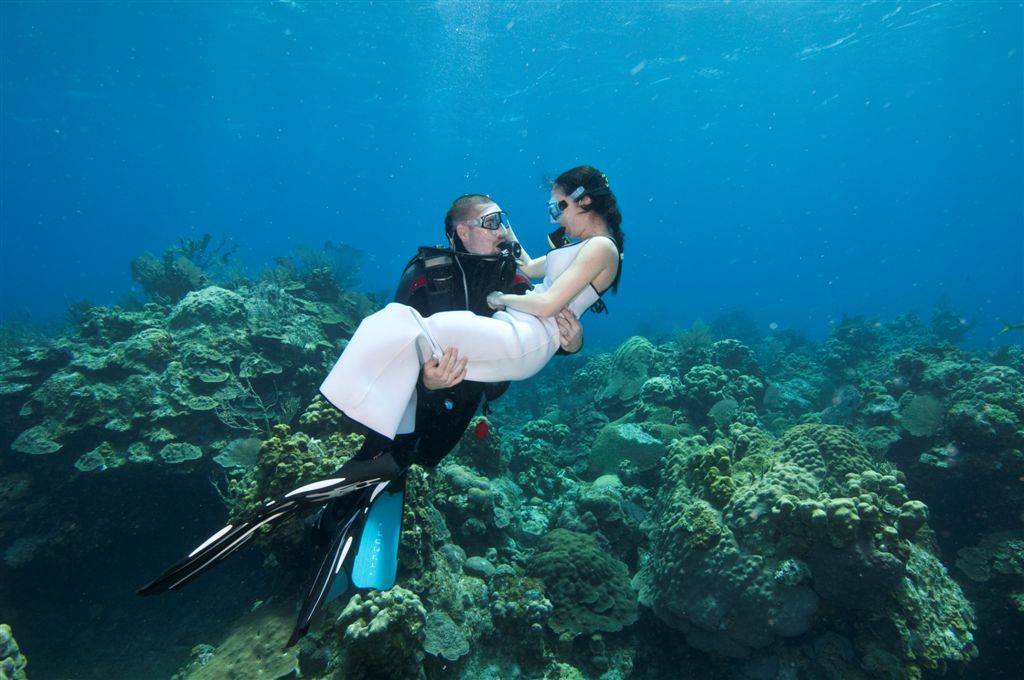 Scuba diving is an adventure that leaves you a changed person! There is something about being a part of the ocean and living the marine life as you gracefully swim through the currents, watching and taking in everything around you. PADI centers allow this dream to come true, where you can head out right into the epicenter of the ocean. Some popular dive sites are in Havelock Island and Neil Island.
5. Glass Bottom Boating: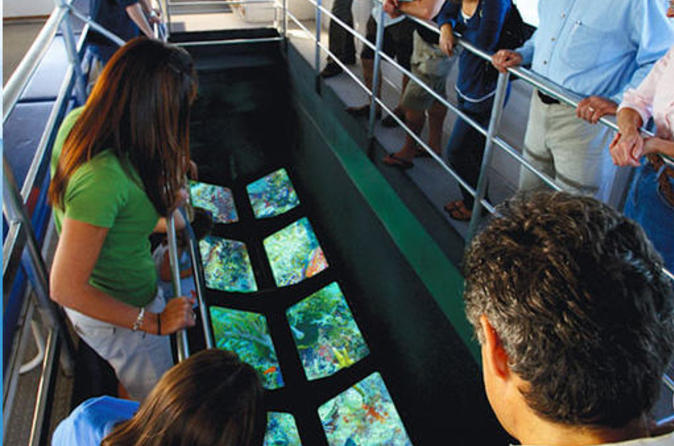 This is a visual treat for almost anyone and everyone in the family! The boats have a large, clear glass base that gives you a view straight into the crystal-clear waters, as the slide through the water. It is a good way to take in the beauty of the ocean as curious creatures end up near the glass and you don't actually get wet. There are glass bottom boat rides available from Water Sports Complex, Port Blair to North Bay Coral Island or to Jolly Buoy Island.
Water sport activities are sort of like the signature highlight when it comes to island getaways! What makes them extremely special is the fact that they offer a wide range of activities- from simple rides to adrenaline pumping adventure and serene swimming activities- which are suitable for children, adults and even grandparents. Another specialty is how water activities always leave you awestruck as you become a part of the unknown ocean and discover something about it while indulging in the fun and thrill! You eventually realize the vastness of the ocean can be conquered, once you become a part of it! So, it only makes sense to head to Andaman and Nicobar and go on an exploration, by participating in all or at least most of these activities!
Get Custom-Made Quotes from Local Agents