Jolly Buoy Trip
The beautiful islands of Andaman and Nicobar can boast of a very cute small island identified as Jolly Buoy Island which is considered to be one of the most fascinating and alluring islands in the region. This particular island is known for its pristine clear beach as well as underwater corals. This spot is only one hour trip from Wandoor beach. Scuba diving and snorkeling are available here.
To arrive at Jolly buoy individuals need to come to the Wandoor beach. It is situated in Mahatma Gandhi National Park. The Wandoor beach is 30 kilometers by road from Port Blair. This route is same for going to Red Skin Island as well. Both Red Skin and Jolly buoy are situated at Mahatma Gandhi National park. The standard time for departing to Jolly buoy is 9.00 am. Always reach Wandoor beach prior to 9.00 am. All the cruises leave simultaneously and return together.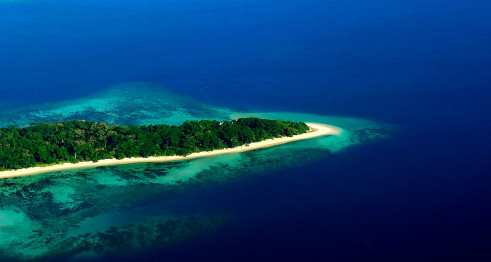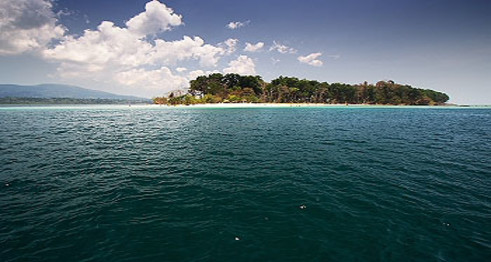 Jolly buoy is actually a no plastic area. Prior to leaving for this island, individuals need to submit the listing of all the plastic products at Wandoor beach. They need to deposit a security sum of INR 100 against every single plastic product. They are going to get the money back after coming back against producing the very same products. An additional sum is also needed to be paid for every single still as well as video camera.
Nothing is available in Jolly buoy. Visitors should carry all the items necessary for them such as foodstuff, water and so on. You will find tender coconuts at the Wandoor beach.
Individuals traveling to this spot through travel agencies will get almost everything packed and will be escorted by at least one guide. People need to carry swimming costumes or other wears ideal for Scuba diving. Jolly buoy is actually a no man's land. Surrounding the island you will find other islands with dense forests. Individuals can take pleasure in the running sea view in between these islands.
Tourists can appreciate the underwater coral view by scuba diving, snorkeling, or even from the glass bottom boat. Whilst getting down from the vessel and moving to the island by means of small boats, tourists are going to be taken for a ride and they can view these underwater corals through the glass bottom. This is only for a very small duration. Individuals prepared to see more of these may hire a boat on their own and have fun. An additional sum needs to be paid for every ride for thirty to forty-five minutes. An extra amount must be paid also for scuba diving
There's no appropriate place for changing clothing, particularly for women and children. Look after your possessions while you're savoring in the ocean by keeping someone escorting your things. There is absolutely no shelter to protect you during the rainy season. Therefore, stay away from going to this spot during the rainy days. Bring some bed sheets or newspapers which will aid in unwinding at this place whilst sitting or lying and also for consuming food. Be sure to clean the place and also gather all wastages and put them in a cover or waste box and bring them back.
Tourists can enjoy this island up to 2.00 pm and the return trip begins at 2.30 pm. Jolly Buoy Island is not going to be opened all year round since it is safeguarded for live corals. Just before preparing your Andaman and Nicobar vacation, ensure that Jolly buoy island is open for the tourists. When this island is closed for guests, normally Red Skin Island is going to be opened for the visitors. Therefore, either one of these islands is opened for guests at any time of the year.
Other Places to visit in Andaman
To enquire about packages Click Here